OCNJ Fall 2018 Market Update
The temperatures have dropped and Fall colors have painted the island. We experienced a hot Real Estate market throughout 2018. Prices have been on the rise, but active listings have diminished. Properties that are priced right move quickly creating a very competitive market, even off shore. The average days on market has dropped 17 days from this time last year (106 to 89) and prices have jumped close to 3% ($612,080 to $629,444). Although, the market has been strong, it has been difficult for buyers to find properties that fit their needs due to the lack of inventory. I have received calls from other agents searching for pocket listings for their buyers as many homes are not even hitting the market before they are sold. If you have thought of selling your home, NOW is definitely a good time to consider. The market is active with qualified buyers ready to act as interest rates continue to go up.
Want to take advantage of these positive market conditions? Click here for a free property valuation or give us a call direct @ 609.398.9912. You may be surprised to find out the value of your home!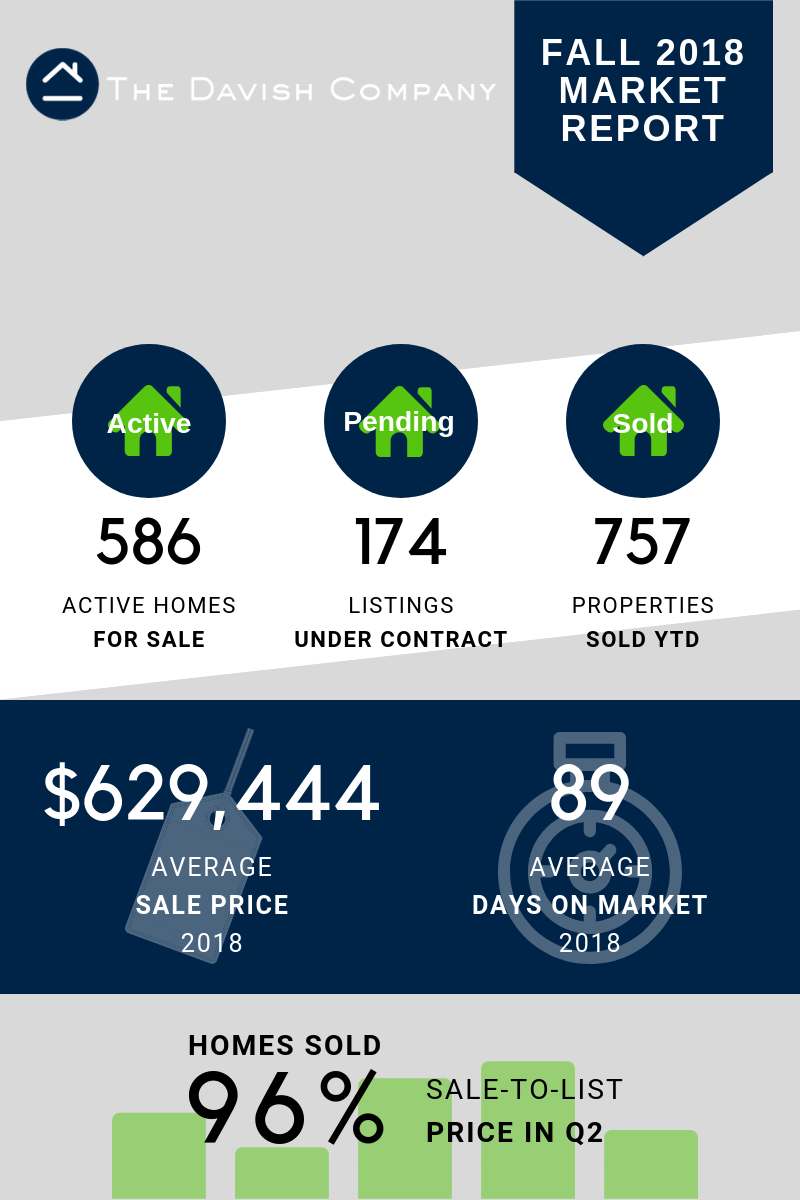 *Market statistics are based on reported listing data in the South Jersey Shore Regional Multiple Listing Service as of 10/17/2018
The Davish Company is available 7 days a week. We take pride in our exemplary customer service. Experience the difference of knowledgeable and professional service! Give us a call at 609.398.9912 for any of your real estate needs.